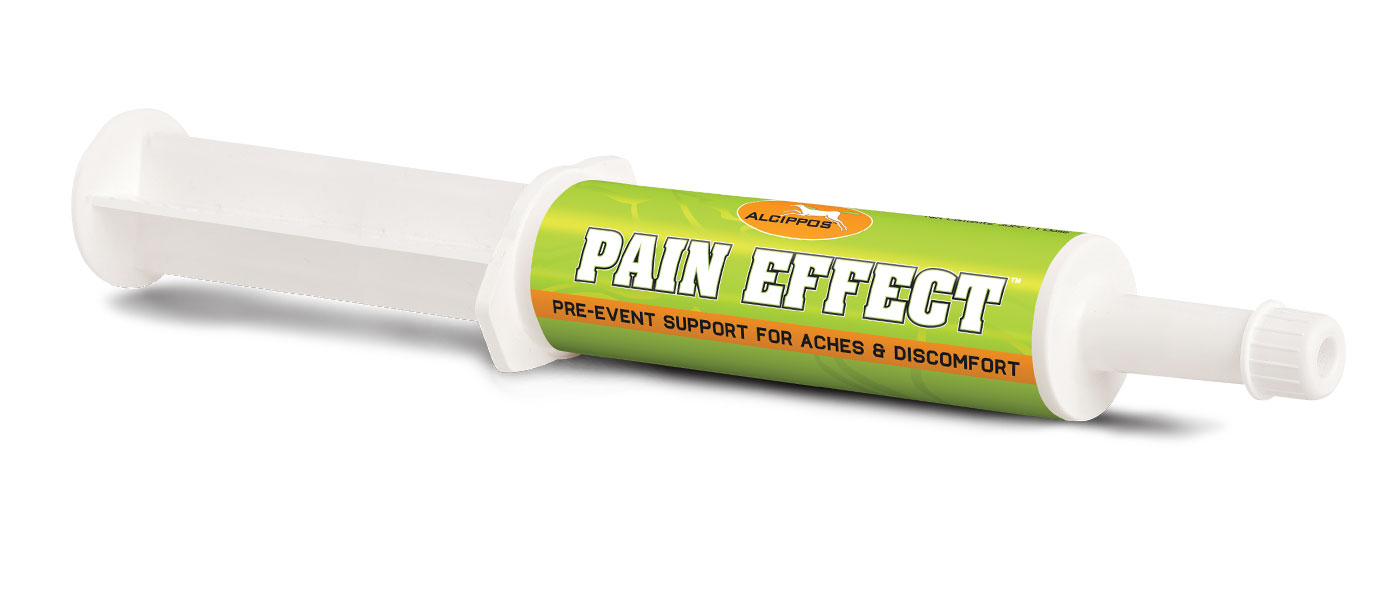 Pain Effect™ Paste
Pain Effect's proprietary new formula combines a highly concentrated blend of Devils Claw, Yucca, Ginger Root, Tumeric and Bosweilla into a world-class formula used by horsemen who want results now. Just one tube will provide the necessary support for aches and discomfort caused by training and exercise. Try Pain Effect™ today for immediate results.
+ Use Directions
Pre-Event: Administer 1 tube (Approx. 30cc) per horse 4-6 hours prior to event or in accordance with event rules which govern the use of all products, including the timing for when products may be used.
+ Ingredients
Active Ingredients/15cc: A Proprietary Blend of Devils Claw, Yucca, Ginger Root, Tumeric and Bosweilla.
Inactive Ingredients: Corn Oil, Sodium Aluminosilicate, Polysorbate 80, Sorbic Acid.
+ Cautions/Disclaimers
Cautions: • Consult your veterinarian prior to administering this product. • Safe use in pregnant horses or horses intended for breeding has not been proven. • If animal's condition worsens or does not improve, stop administration and consult your veterinarian.
Warnings: • For animal use only. • Keep out of the reach of children & other animals. In case of accidental overdose, contact a health professional immediately. • This product should not be given to animals intended for human consumption.
Disclaimer: Except as otherwise provided herein, no warranties are expressed or implied. Neither Alcippos, Inc. nor its authorized dealers will be responsible for any consequential, incidental, special or indirect damages arising out of the use of this product.